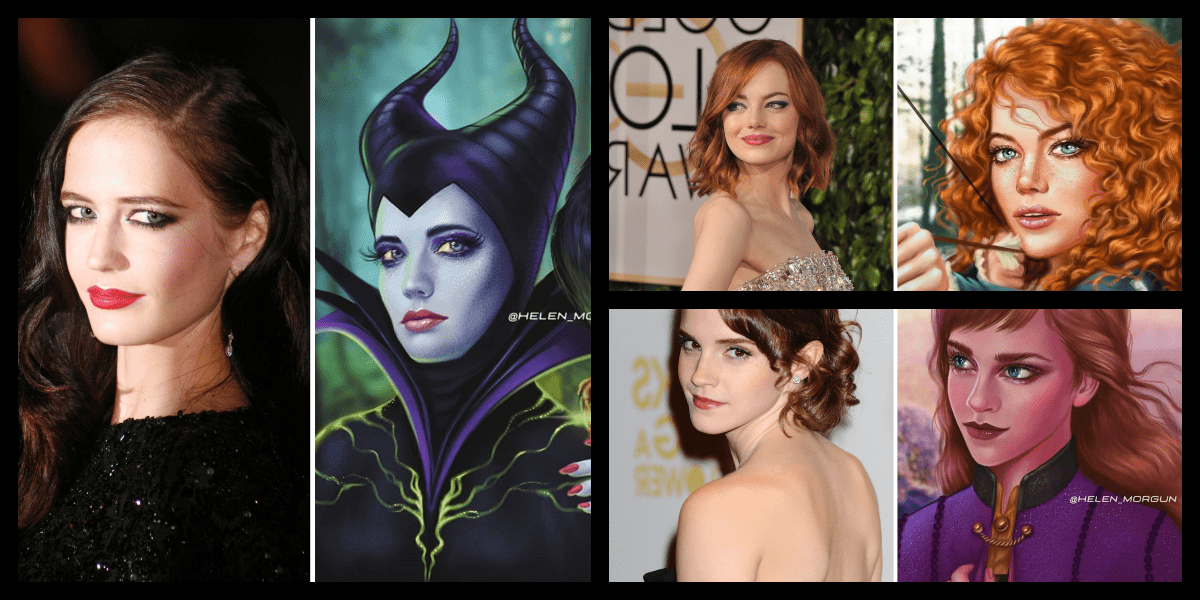 Today, let's see the works of Russian artist Helen Morgun. She turns many Hollywood celebrities into magical Disney characters. She knows which stars are perfect for the character. Find out if your favorite stars appear on this list!
Lilly Collins – Snow White
For Lilly Collins, it only takes a little imagination to see her as Snow White. The actress also played the beautiful Snow White in the "Mirror, Mirror" movie. Sadly, the film wasn't a huge hit, but no one can deny that Collins is the perfect fit for the role. The artist created a more modern take on Snow White and just imagined the concept in a live-action movie that doesn't look too much like a teen, and it could work.