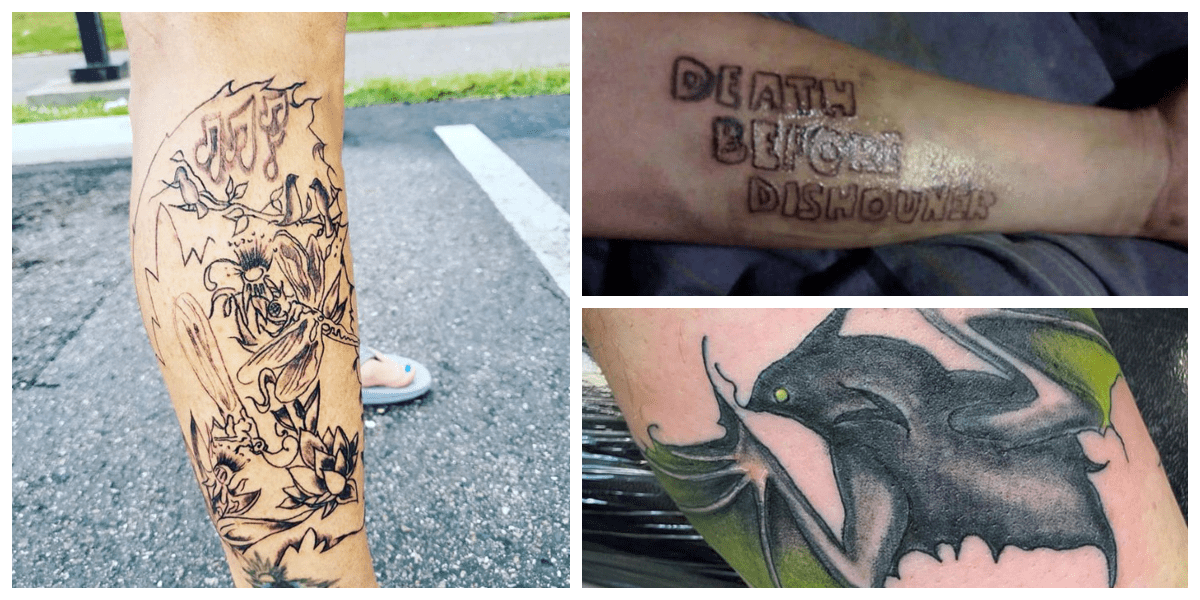 The popularity of tattoos has skyrocketed in recent years, and with that has come a dramatic rise in the race to create the most unique body art. While others are happy with a small cute tattoo or a full back with intricated lines, some people take it up a notch and choose for themselves the most horrible designs.
Today's list includes some of the lousiest artwork including shaky lines, lousy resilience, and bad shadows. After witnessing these atrocities, we hope you never decide to design a tattoo yourself, and always check the artist's credentials before your appointment.
Lip tattoo
A few years ago, lips tattoos became very popular. It's probably because you can hide it, and it only shows up when you pull your bottom lip down. It is an incomplete form of rebellion. Well, at least that's the idea. This artist got it very wrong. Instead of being obscured, the tattoo is only on the lower lip and is rather very conspicuous. To make it worse, the tattoo itself is silly—this poor girl.