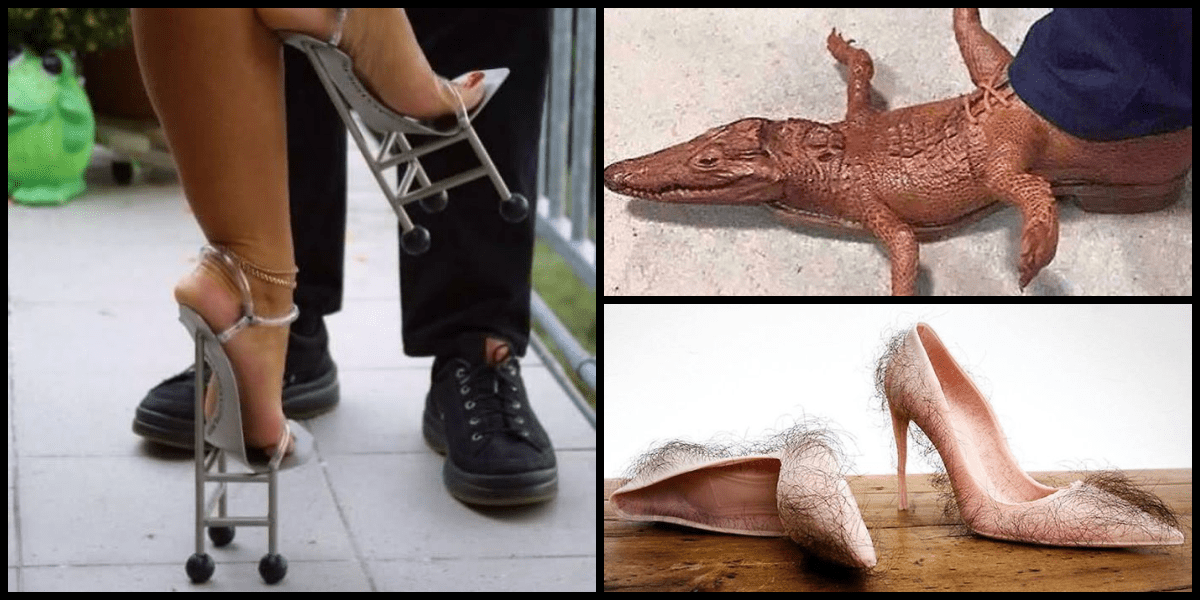 Fashion can be stylish and innovative, but nobody can deny that it often crosses over into the world of bizarre. Think of inflatable balloon pants, towel gowns, the baguette bag by Moschino, and potato sack pants. Designers want so badly to be innovative and acknowledged as geniuses that, at times, they fail to think about how their creations would look on regular people. And footwear is no exception. Over the years, we have seen weird footwear trends that made us raise our eyebrows and question the sanity of the people who designed them. Luckily for us, an Instagram account named "crimesagainstshoemanity" compiles some of the weirdest shoes ever, and we are glad to share them with you. Read on and squirm, laugh, and be disgusted simultaneously.
There's something fishy beneath my feet.
Suffice it to say that at first glance, you'd know that something fishy is going on here. When it comes to shoes, you want to be comfortable as much as possible. Who would want corns, calluses, and ingrown toenails start brewing on your feet? We reckon this design will not give you any of that, but you're guaranteed to receive strange looks. Who wouldn't look at you twice while wearing this abomination? It's downright weird and looks like it belongs in a lake.