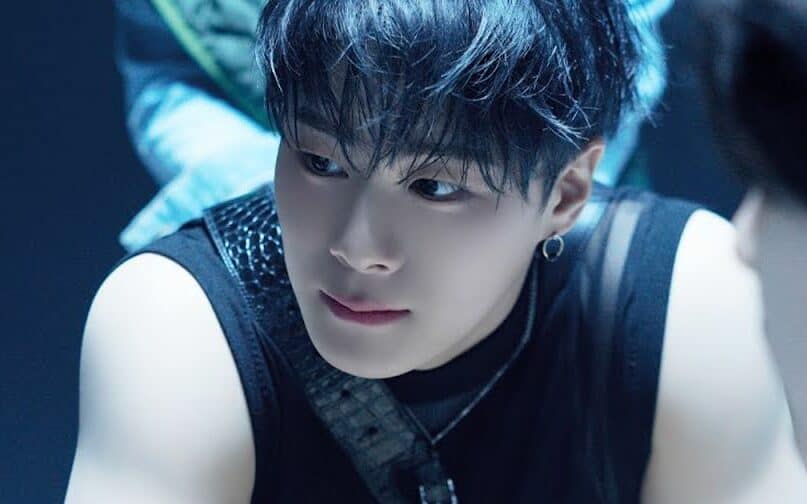 The K-pop community has been left in shock and sadness following the untimely death of ASTRO's Moonbin. In an exclusive report from Yonhap News TV, the 24-year-old singer and dancer was discovered deceased in his residence located in the Gangnam district of Seoul during the evening of April 19th. The manager immediately contacted the police, who arrived on the scene and are now investigating the exact cause of his death.
At first, a police official told Yonhap that they suspected Moonbin had died by suicide and were contemplating conducting an autopsy to ascertain the precise cause of death. In an update from Yonhap News, the direct quote from the police official about Moonbin's death was removed and revised to a statement. Police officials are currently considering conducting an autopsy to determine the cause of death as they believe that Moonbin's passing was a result of suicide. Meanwhile, Fantagio, the entertainment agency that represents ASTRO, confirmed the member's passing.
Career
Moonbin was born on January 26th 1998, in Cheongju, North Chungcheong Province, South Korea. He was a multi-talented artist. His real name was Moon Bin. He was known for his skills in singing, dancing, and acting. His career started as a child actor in 2009 and appeared in several television dramas and films before joining ASTRO as a member in 2016 under the agency, Fantagio Music. Moonbin served as the lead dancer and vocalist of the six-member boy group.
Moonbin was widely recognized for his sharp dance moves, stunning visuals, and powerful vocals. Fans appreciated him for his kind personality, and he was known for being genuine and humble. Apart from being an idol and actor, Moonbin was also a skilled composer and songwriter. He co-wrote several of ASTRO's songs, including "Dream Night," "You & Me," and "All Good."
Moonbin also took part in various variety shows and dramas, further showcasing his talents. He appeared in "To Be Continued" and "The Mermaid Prince," and most recently starred in "Lovers of the Red Sky" alongside A-list actors such as Ahn Hyo-seop and Kim Yoo-jung.
Moonbin's passing has sent shockwaves throughout the K-pop community, with many celebrities expressing their heartfelt condolences and tributes to the talented performer. Celebrities such as Hani, Hong Seok Chun, BTS's RM, and more have already paid their respects.