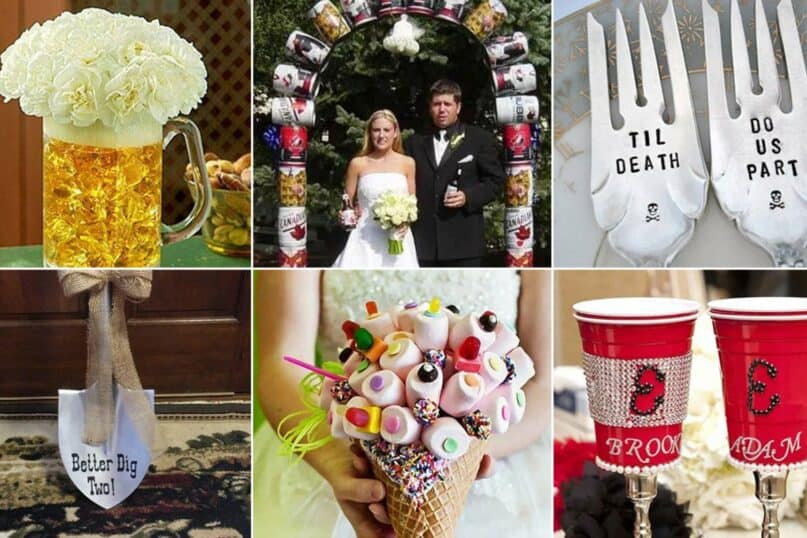 Weddings are one of the most memorable events in anyone's life, especially if you are one-half of the couple getting married. You want this day to be special, unique, and of course, just to your liking. When you decide to implement your decor as you've always dreamed, or maybe scroll too much online searching for 'cool' ideas, you run into some disasters, knowingly or unknowingly. The Facebook page "That's it I'm Wedding Shaming" is dedicated to sharing disasters caught at weddings, from the guests wearing something embarrassing to tacky decor. There's a bit of everything in this collection, and it might just serve as a guide on what not to do at your wedding in the future.
Don't Wear White To The Wedding
How is it that, after years and years of wedding celebrations, guests still think it's okay to wear white to a wedding? This has to be the number one rule when attending a wedding, yet people still choose to outshine the bride — or at least try to. This poor bride had the misfortune that her mother-in-law decided that she would wear white to the wedding. The bride had a genius idea and collaborated with the photographer to photoshop every photo they took by recoloring her dress to red.