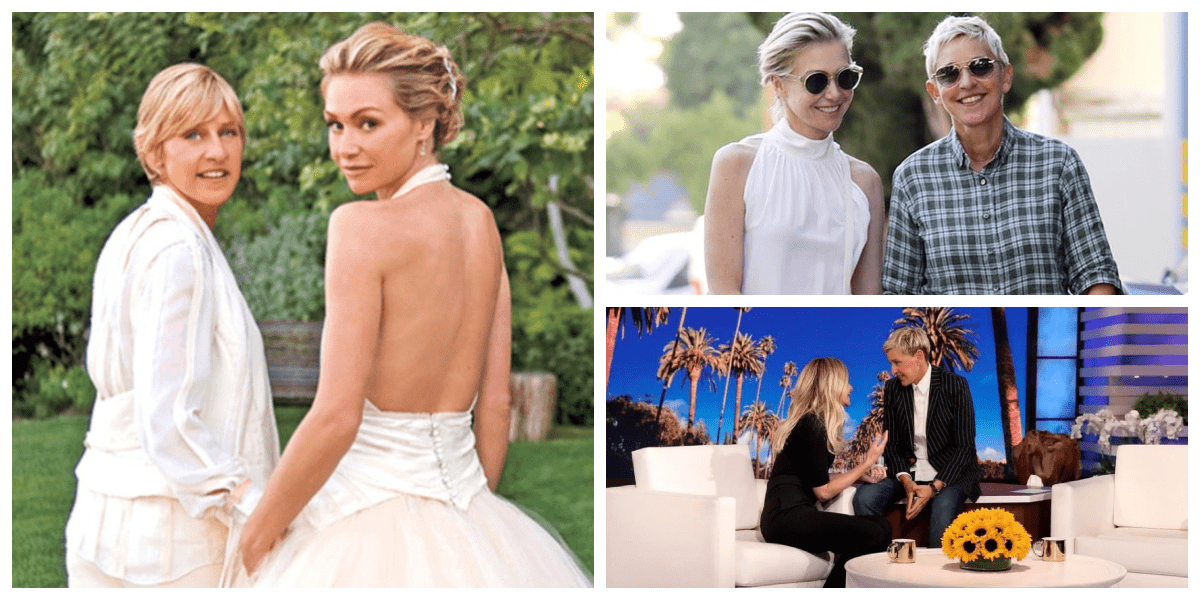 Ellen has been on our television for many years, proving to be the queen of daytime television as the award-winning host of the old Ellen DeGeneres Show. This woman has accomplished a great deal, both professionally and personally. One of her most notable accomplishments was marrying her best friend, Portia De Rossi. The renowned duo has gone through a lot in their thirteen years of marriage. Here is a detailed timeline of Ellen and Portia's relationship.
1. They met at a party in 2000.
Ellen and Portia have a charming and adorable relationship. They first met at a party in 2000 and were instantly attracted to each other. Despite being in a relationship then, Portia fell head-over-heels in love with Ellen and didn't want to ruin their friendship by revealing her feelings. Over the years, their relationship has only grown stronger. In an interview, Portia explained that she was still closeted when she started developing feelings for Ellen. She is grateful that the two have maintained their relationship despite the challenges.