Considering celebrities are busier than most people, it's not uncommon to think that they don't have time to be on their phones, left alive on their social media. Well, some of the biggest stars have proved us wrong. Celebrities do have the time to be on social media — and they even take the time to leave comments on their friends' pics or reply to their posts. It's amusing to read the responses that stars give to someone because it shows a side of their personalities. But thanks to the "Comments by Celebs" page. We get to see the screenshot and share some of the best comments celebs leave on Instagram, Twitter, and TikTok. Here are some examples of celebrities leaving the funniest responses on the internet!
I'll give you a ride anytime!
Olivia Rodrigo was famous as a Disney actress, but after releasing her hit single "Driver's License," she became a huge global phenomenon. Nowadays, any song that Rodrigo releases becomes a hit instantly. Even Cardi B listened to the young artist's hit debut song. Isn't it hilarious that a 17-year-old girl has a driver's license while Cardi B, who's in her early thirties, still doesn't? Luckily for her, Olivia Rodrigo is a massive fan of Cardi's and offered to drive the rapper anywhere she wants, including McDonald's at 4 AM.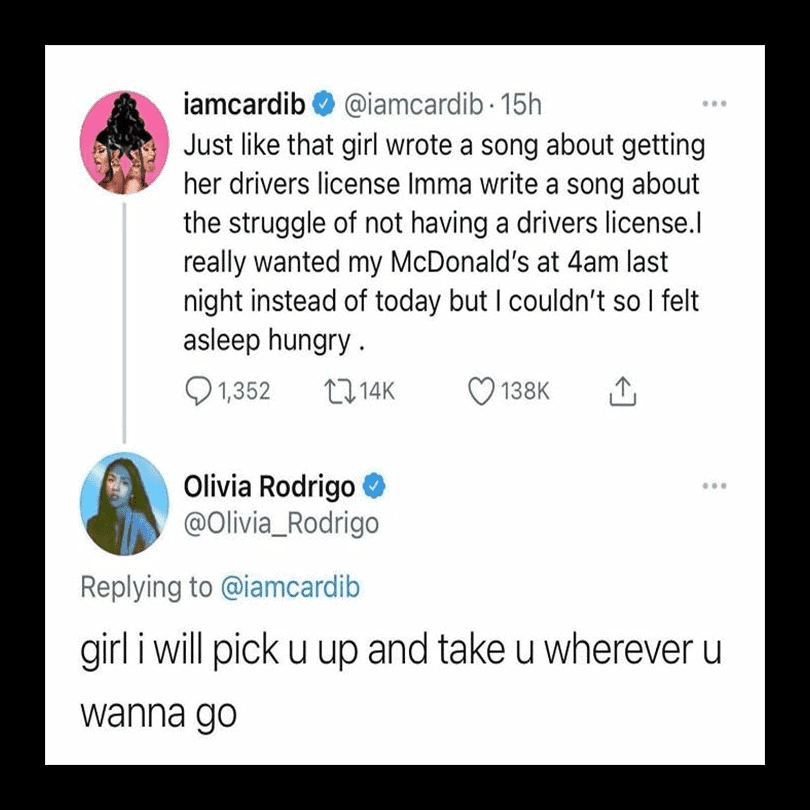 Some of us get it better than others!
Being actors mean that you would have to age under cameras, too. So, we're talking about junior actors who grow up to look quite different. One such example is the cast of Harry Potter, who grew up in front of the cameras. When they were kids, the entire cast was adorable. But as they grew up, some actors had it better than others. For instance, Tom Felton doesn't look as good as he used to, so he complains about aging. But Matt Lewis disagrees — for he ended up having quite a glow-up!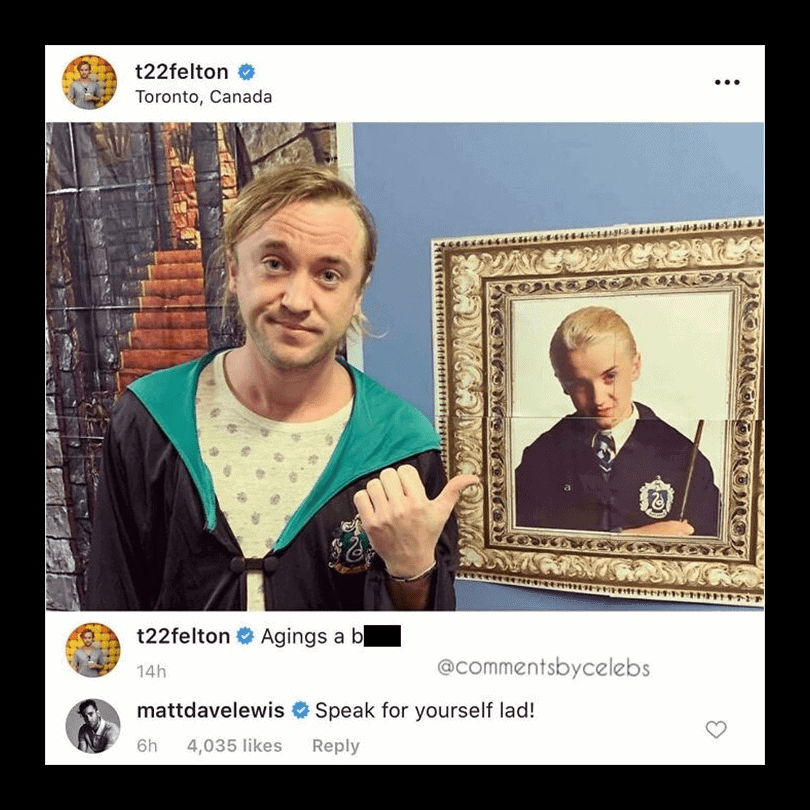 Dad! Leave my post alone, please!
In our teens, we don't want to share things with our parents — but not because we don't trust them. Teenagers don't want to bring their significant others home because they don't want their parents to embarrass them. But parents don't need us to bring someone over to embarrass us — they can do that on social media now! Judd Apatow is a hilarious comedy writer and a funny dad. So he certainly doesn't care if his daughter will be embarrassed if he leaves comments like this one on their pics!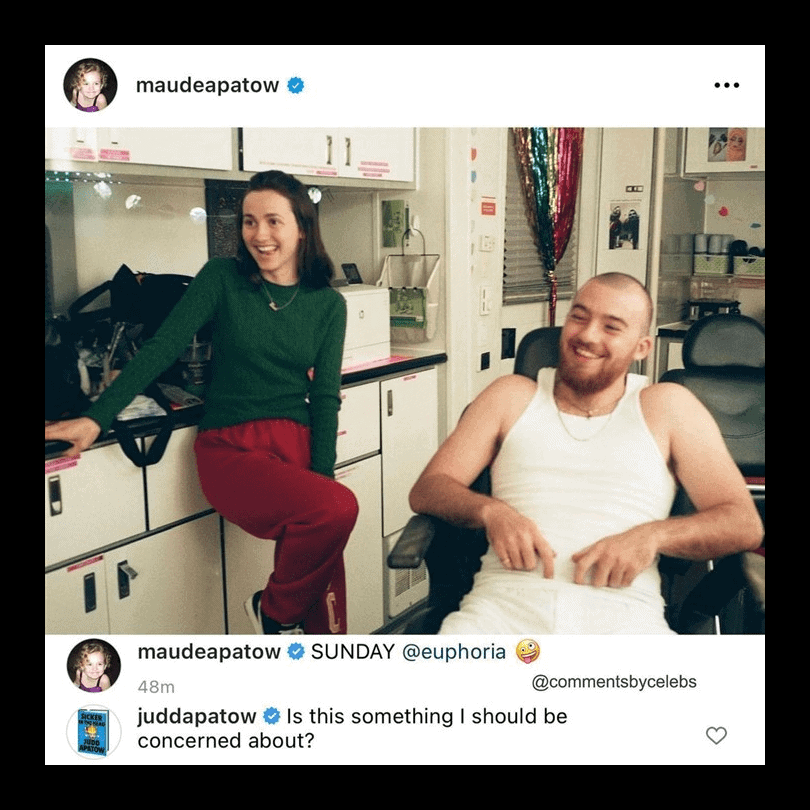 She is not wrong.
Living in famous cities like New York and Los Angeles means that you will get to live in the same area as celebrities. Can you imagine walking down the street for your morning jog and bumping into an A-list artist? The only downside of living around stars is that they might spot you when you're having a worse moment. What this girl said about crying in the car and seeing Gwyneth Paltrow staring at you is true! Though it seems like Gwyneth is here for it and will give you a hug for sure!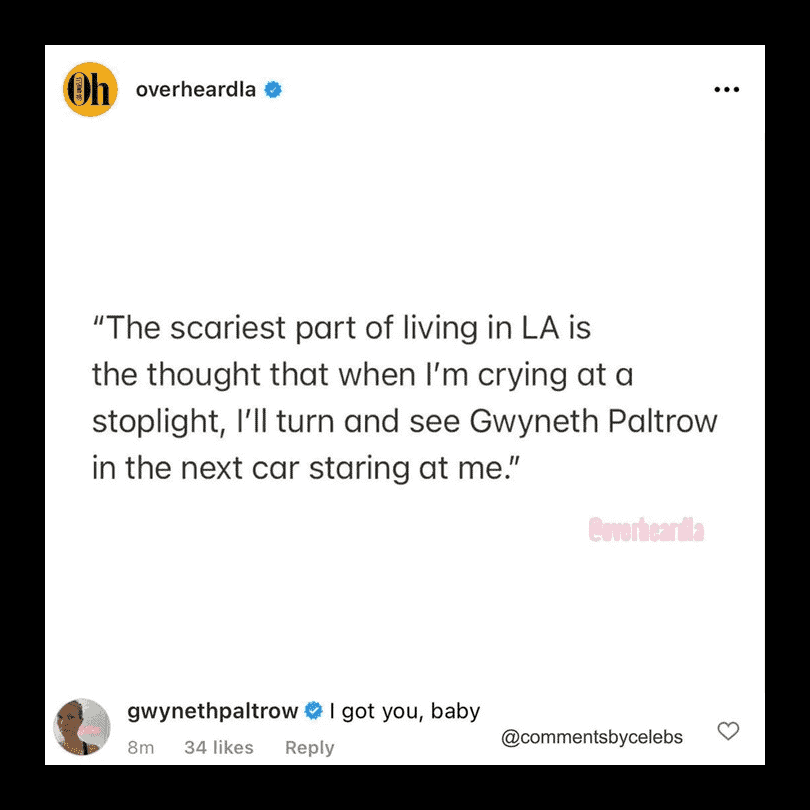 That caption needs to be more specific!
When Justin Bieber first rose to fame, every young girl loved him. And if you ask any of those girls, they will probably tell you that they cried when the singer got married to Hailey Baldwin. Justin and Hailey are such a famous couple that everything they do becomes news. If they post a picture together, it makes it to the headlines! And that's why Hailey Bieber kindly told her husband to change the caption, or else his fans and everyone else would misunderstand it and think they're expecting a baby!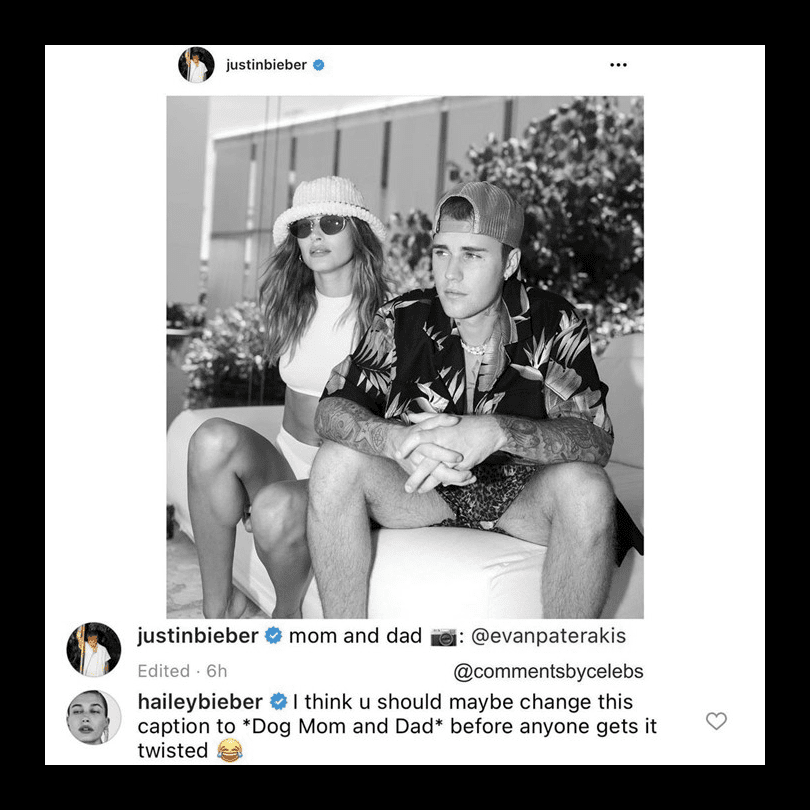 Sisters forever
If you have siblings, you know a fight is always going on, especially when you're younger. But underneath all the fights and annoying each other, we all know that siblings love each other and will always be there for one another. Even though they're two of the most famous celebs in the world, after all, Kendall and Kylie Jenner are sisters. And like any pair of sisters, they fight over tiny things. But it's funny to see how they're just like the rest of us in this interaction!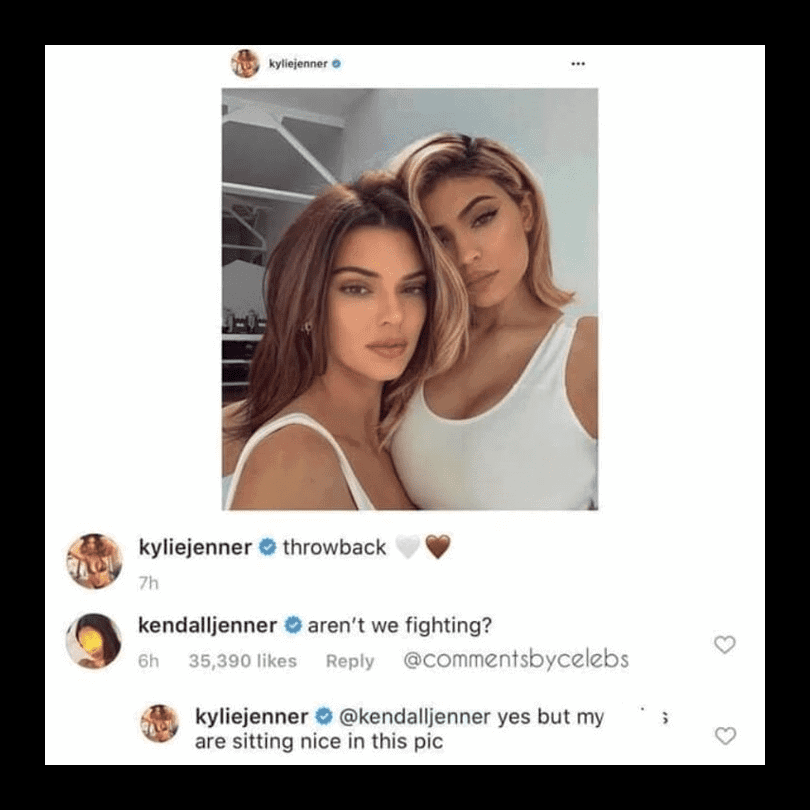 The ones before their lives changed forever.
The internet is ideal for fans to keep up with their favorite Hollywood stars. And it is also a great place to recall the good old days. When Courtney Cox posted this picture on her Instagram, many fans went crazy. Even though it has been almost three decades since Friends came out, this is still one of the most famous shows. And while each actor went their own separate way after the show, they still remained friends in real life!