We are all excited at the news of pregnancies, especially with celebrities' babies. While we can't say a lockdown has brought up the numbers of incoming babies, it's safe to say these major superstars have been keeping us updated with their life. Here are some of the most exciting pregnancy news from our favorite celebrities!
Emma Stone And Dave McCary
The famous Spider-Man actress and her husband are famously private. While the Academy and Golden Globe-winning superstar appeared in many blockbuster movies, they seem to shy away from social media. One of the rare occasions they did was in 2019 to announce their engagement.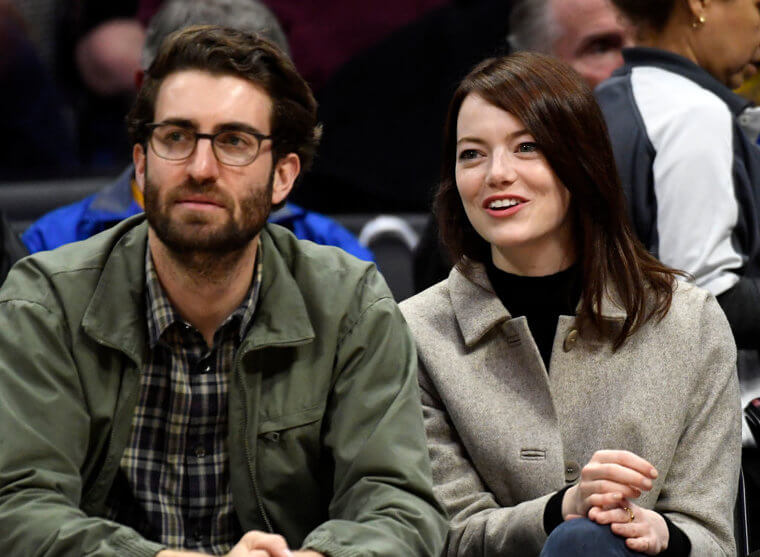 Two years later, Emma gave birth to their daughter in March 2021. So far, both of them have not shared much information about the baby girl. Only recently had TMZ obtain her birth certificate, which revealed her name as Louise Jean. This is a tribute to Emma's grandmother, as we've known.
Scarlett Johansson's and Colin Jost's
The Oscar-winning actress tied the notch with the Saturday Night Live writer and comedian after three years of dating in 2022. Previously, Johansson had given birth to a daughter with her ex-husband.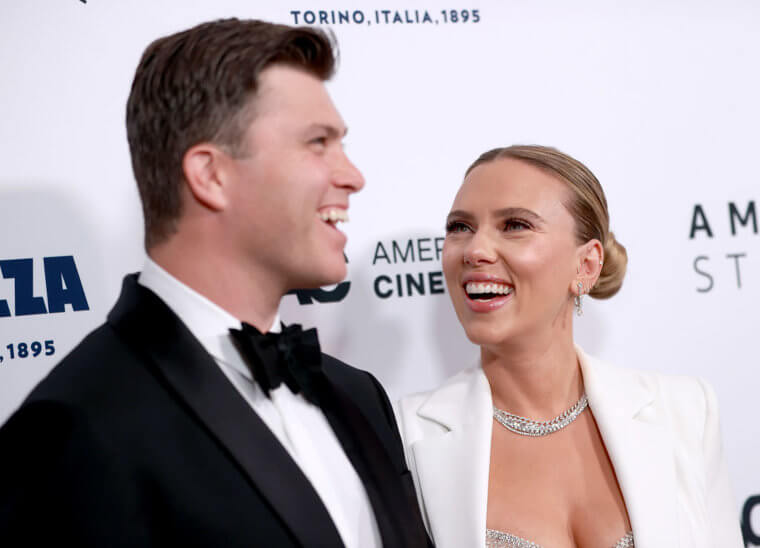 After getting married, she and Jost have been trying to keep their pregnancy a secret. However, people began to notice her different appearances during several press engagements. The celebrities finally confirmed their baby's arrival in August last year through Instagram.
Jennifer Lawrence and Director Cooke Maroney
The Hunger Game actress met her husband through her best friend, Laura Simpson. They started dating in 2019 and got engaged one year later. In 2020, they got married and announced the news of their first child on September 8, 2021.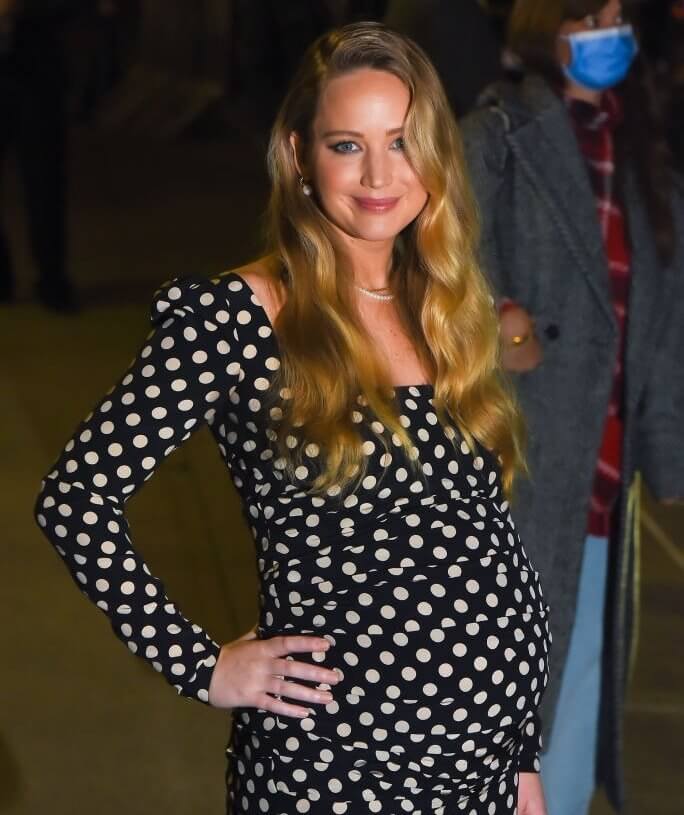 It was in February this year that TMZ reported about her delivery. However, they provide no further information on the child.
Kylie Jenner and Travis Scott
The youngest Kardashian member is constantly living under the spotlight. Whatever she does, the media is always up-to-date. Since her first appearance on their family's reality show, Kylie has learnt the value of playing under the radar. Back in 2018, the announcement of her first baby with Travis Scott shocked the world.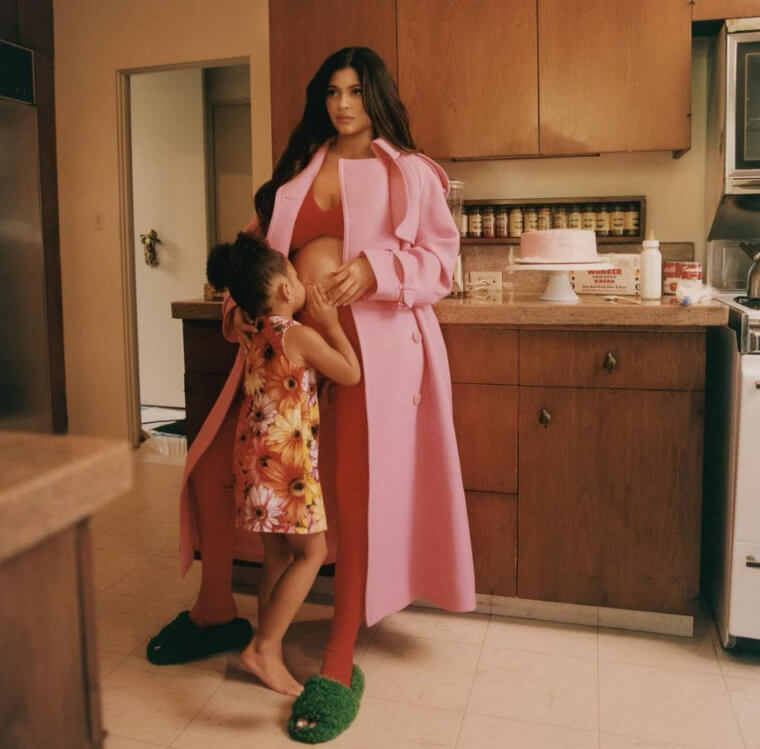 Two years after baby Stormi, the couple went off and on for various reasons. Surprisingly, their latest reunion brought a big surprise: baby number two. The two celebrities announced the birth of their baby boy in February 2022. After naming him Wolf Webster, Jenner later announced that they were changing his name.
Britney Spears
After ending her 13-year-long conservatorship, the superstar took to Instagram to claim it was "the best day ever." Moreover, she also posted a picture with her current boyfriend, Sam Asghari, a model, actor, and personal trainer of Britney since 2016.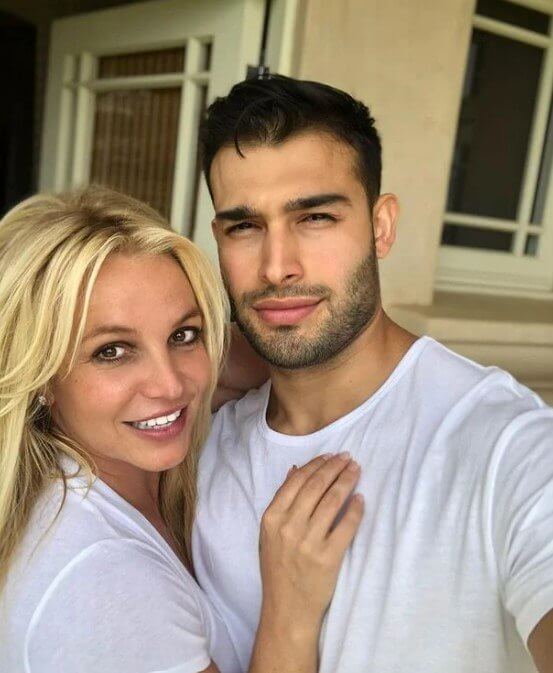 Last April, the happy couple celebrated her freedom by announcing the upcoming arrival of their child.
Gal Gadot and Yaron Varsano
The Wonder Woman actress married her real estate mogul in 2008. After that, she gave birth to her daughter Alma in 2011, and her second baby girl Maya followed in 2017. In 2021, they shared a cute family photo on social media, where Gal was spotting a baby bump.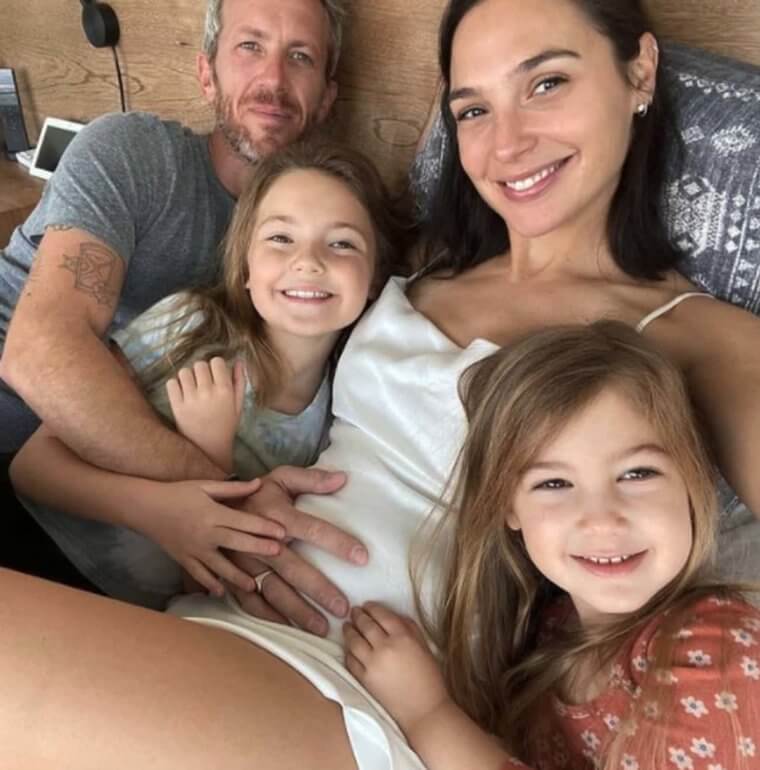 They became a five-member family in June last year. Welcome to the world, Daniella!
Meghan Markle and Prince Harry
It's not hard to find a day where the press didn't update us on Prince Harry and Meghan Markle. The royal couple informed the public about the birth of their son, Archie Mountbatten-Windsor, on May 6, 2019.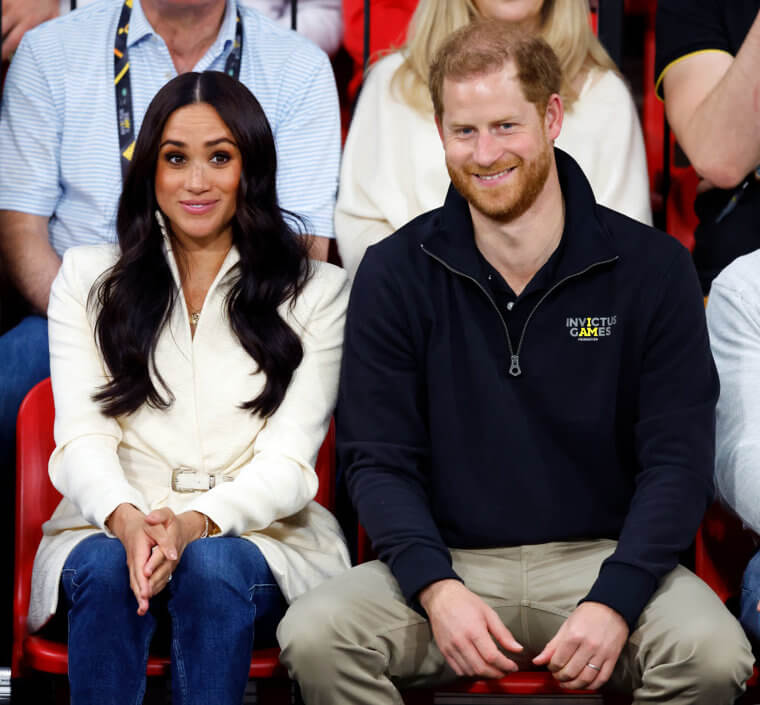 Soon after, Meghan Markle and Prince Harry welcomed their second child, Lilibet Diana Mountbatten-Windsor, in June 2021.
Elon Musk and Grimes
The billionaire businessman and Grimes surprised us with their dating news. After that, the singer confirmed the pregnancy news on Instagram in 2020. In May of the same year, their son was born with a unique name: X AE A-XII.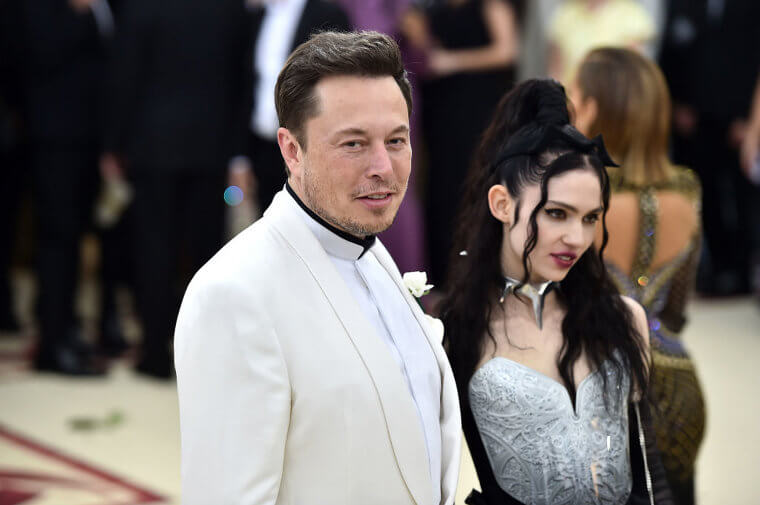 Later, Musk shared that they were "semi-separating but still love each other" in September. Surprisingly, the pair disclosed the birth of their daughter, Exa Dark Sideræl Musk, just two months after.
Rihanna and A$AP Rocky
Nobody is on Rihanna's level when it comes to a surprise. The superstar celebrated her upcoming baby through a gorgeous New York photoshoot. Her beau, A$AP Rocky, joined her. According to the press, they began dating back in 2020, and rumors of a baby surfaced in 2021.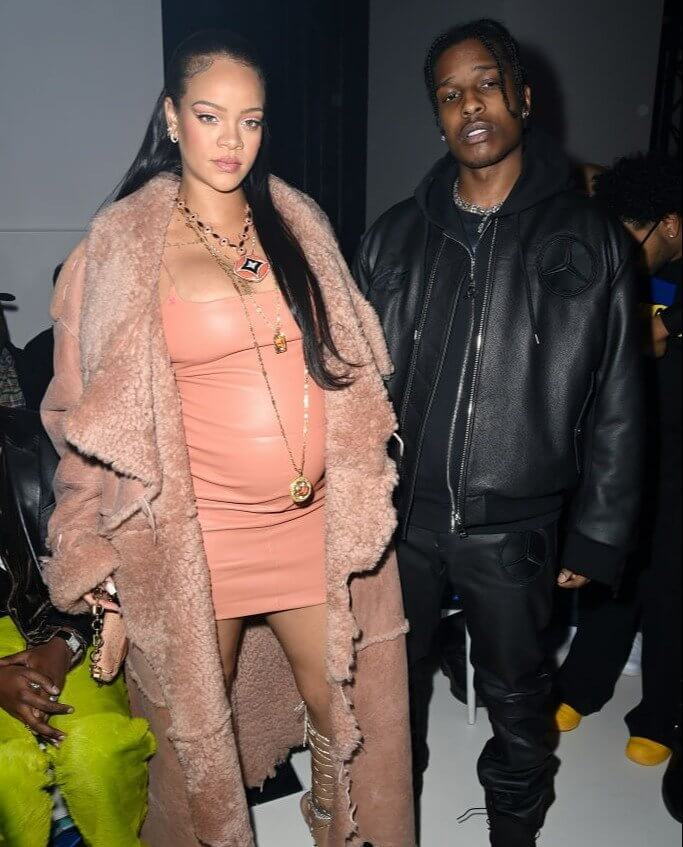 So far, the baby's due date or gender has remained a secret, so all Riri fans must wait with bated breath!
We all had that phase where we were struggling to find a job. It could be the start of your internship or when you just got out of college. All positions at first are always stressful, even the interview. However, while things go smoothly, sometime, it could go horribly wrong. Here are some of the most unfortunate job interviews that people have faced.
Is This An Interview or Interrogation?
We are used to answering questions after questions during an interview. Mostly it was because the employers wanted to know more about our skills and previous experience. However, this person's session quickly turned sour as they met with yelling and other verbal assaults.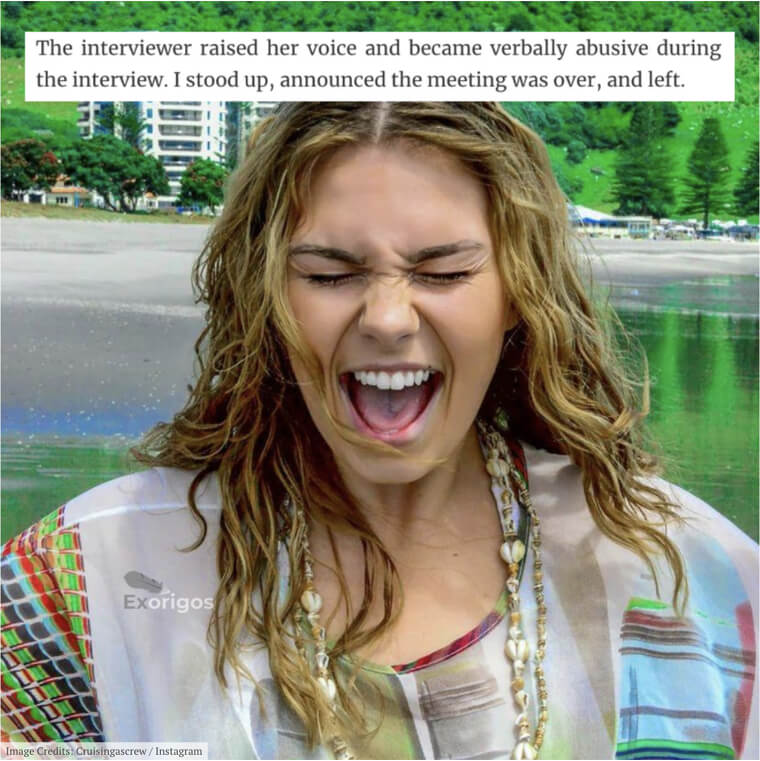 We have to applaud them for walking out of the interview. No one should face these types of situations.
Too Many Red Flags
All job interviews should be conducted between two sides. While the company asks questions, you can also speak your ideas and request answer. We always want to know what policies and regulations they conduct.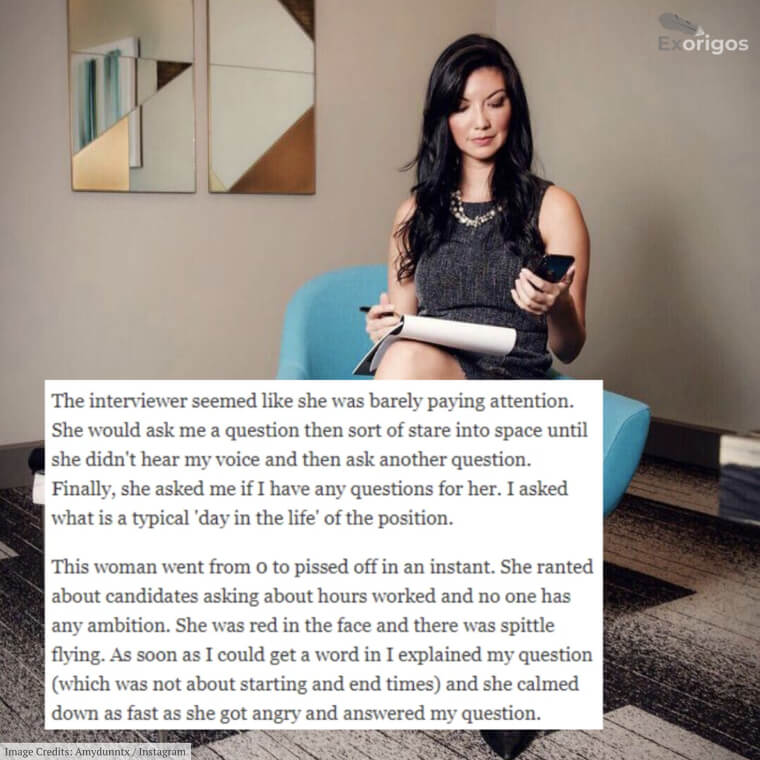 However, this woman hit terrible luck when she met this horrible interviewer. Not only did they yell at her for asking a simple question, but they also proved that no one had listened to her. With such a red flag, she'd better find employment elsewhere.
Professional Reaction
When facing some ridiculous situation, rolling our eyes is one of the most common reactions. However, doing that during a job interview is just distasteful. During the pandemic, having a mask on is a must in many areas.
So when someone asks you to put it on, do it. One simple act of rolling your eyes could cost you that dream job you've been trying to get.
Being Brutally Honest
All employers value honesty during an interview. However, there must be a balance between the information we share. A KFC interviewer has a funny story to share back in the day. When they ask a candidate why they didn't go for other companies, they receive a super honest answer: "they don't have any spaces left."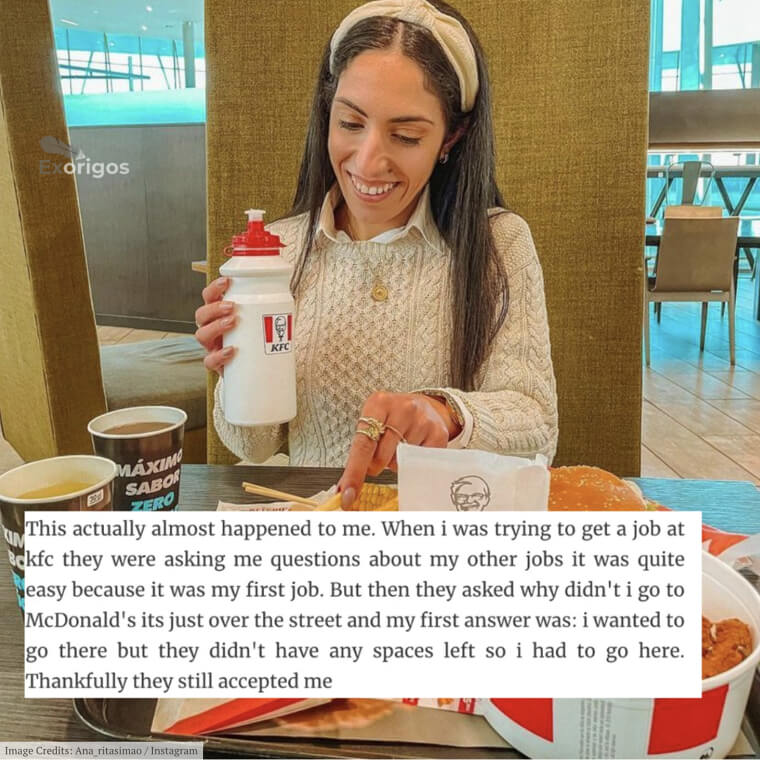 Surprisingly, they still got the job. So what should be the lesson here? Sometimes being a bit too honest might help.
Why Are There so Many Scams?
For many people, their goal in getting a job is to obtain money. As a result, salary is what we often check first when applying for any company. On the other hand, many employers take advantage of this factor and begin a scam.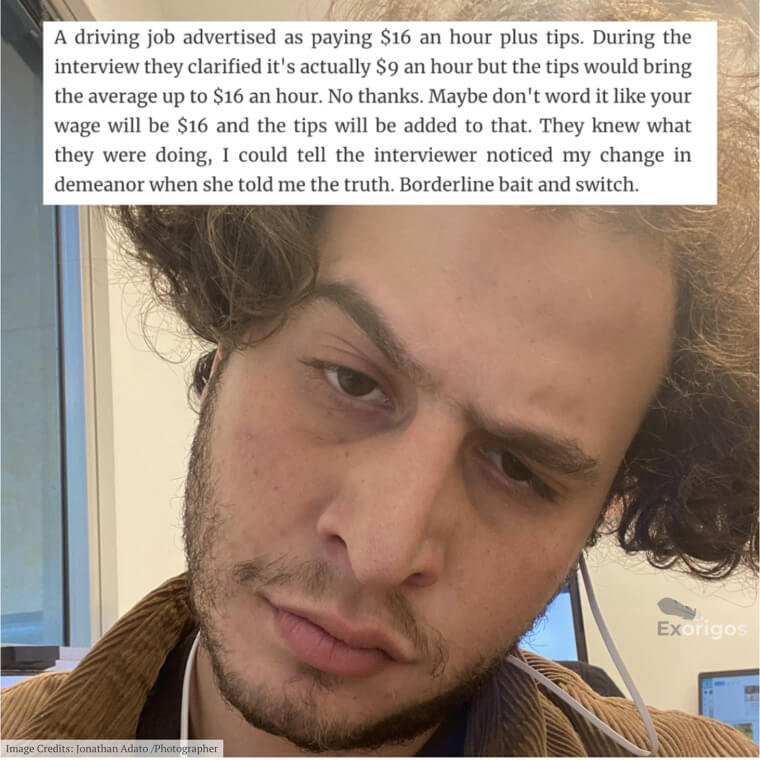 They might share in their job posting that you will receive 16/hr. However, when the final interview arrives, the boss only offers 9/hr. It's easy to see why the applicant walks out and never returns.
"Just Sign Here"
Most job posting with general job description requires in-depth interviews. During this session, you can learn more details about the role you applied for and what it brings. However, make sure to listen carefully and read all the documents the employer brings out.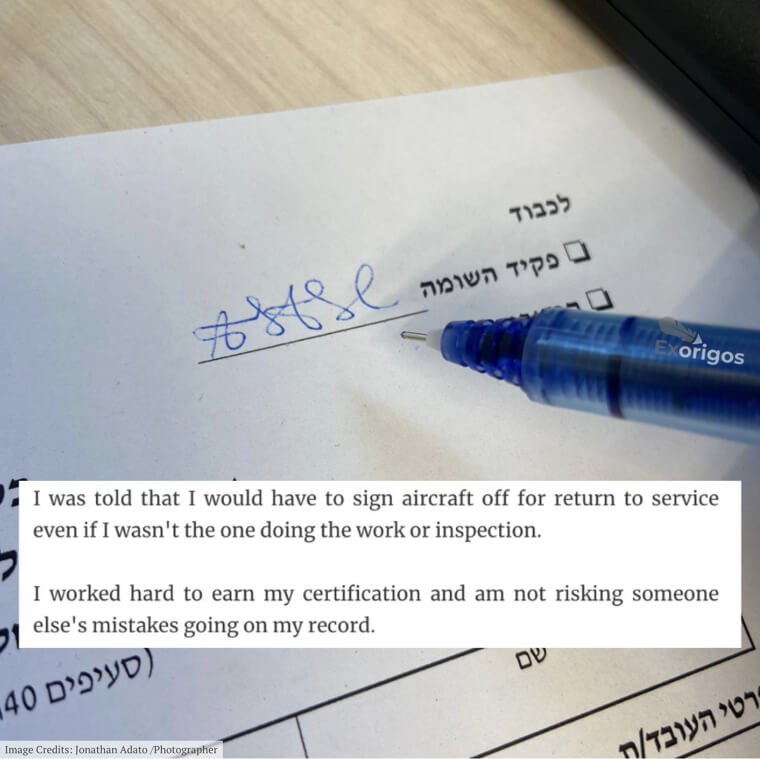 In this case, when hearing about signing off on some tasks that were not under their supervision, this guy realized they were trying to trick him. If you want to avoid any potential liability lawsuits, pick another company.
A Financial Scheme
Are sales jobs actual jobs? Many could argue that they are more likely financial schemes. When this person joined an interview for a start-up's customer service position, they met one crucial word: "door-to-door sales for commission."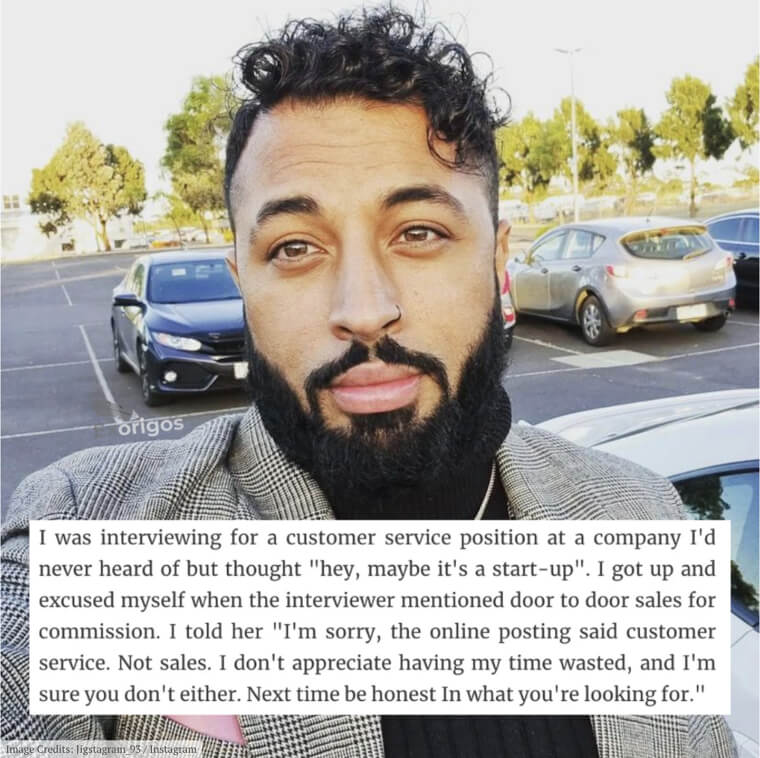 Remember to run whenever you hear this phrase. There is a high chance you might be lured to join a financial scheme. It's good that they recognize the system quickly and find a way out of it.