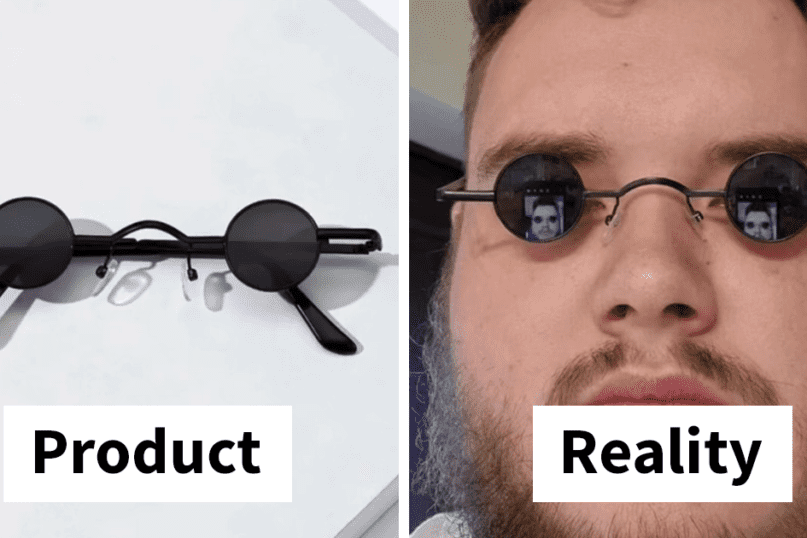 When buying clothes online, it's a hit-or-miss kind of situation. Many of us must have experienced at least one shopping failure during our conquest of the Internet. Don't worry, you are not alone! Today, let's run through some of the most hilarious Shein reviews that make us question humanity at its finest.
It's Sid From Ice Age!
A good pair of sunglasses is a big plus to your outfit. Once in a while, you can even choose to go for some cool shades with unique designs or colors. This girl has the same idea until she receives the package.