As we journey through the annals of Bollywood history, few songs have captured the essence of an era and provoked as much debate as the iconic "Choli Ke Peeche Kya Hai" from the film "Khalnayak." In this retrospective, let's unravel the intricate tapestry of scandal and influence that continues to surround one of the Indian film industry's most evocative songs.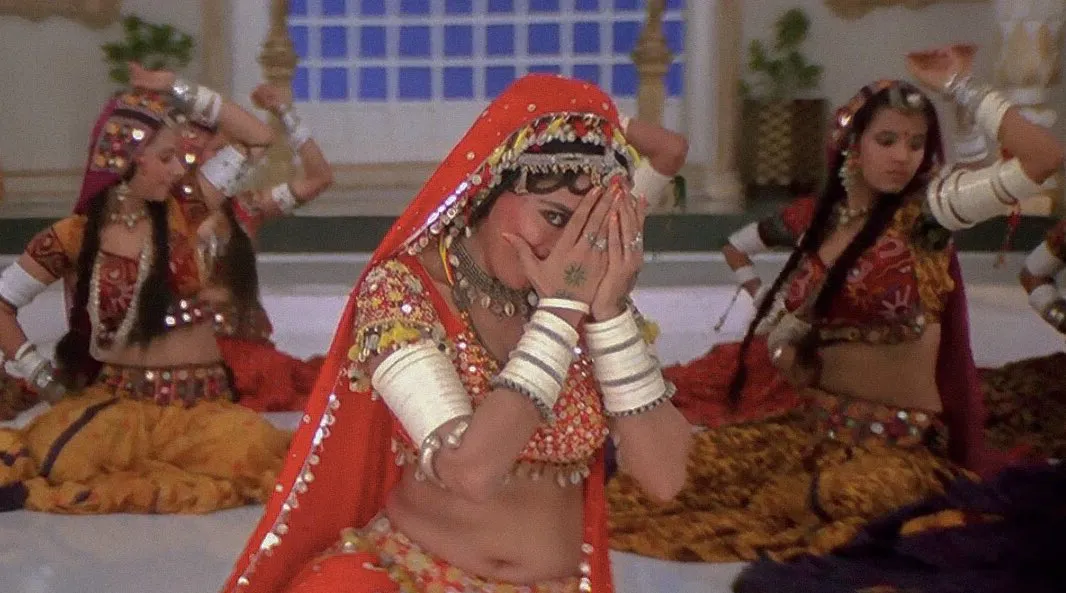 It was 1993, a time when Indian cinema was experiencing significant transformations. Among the films that left an indelible mark on the industry and the audience was "Khalnayak," starring Madhuri Dixit and Sanjay Dutt. With its unique storyline and captivating soundtrack, Khalnayak became the second-highest-grossing film of that year, selling a staggering 10 million cassettes.
Nearly three decades later, the memory of the film's plot may have faded, but one element continues to enthrall generations – the iconic song "Choli Ke Peeche Kya Hai." A mesmerizing blend of powerful performances and a catchy tune, this track captured the imagination of millions across India and beyond.
The song's popularity, however, was not without controversy. Deemed "vulgar" by some, it faced backlash and was banned by All India Radio and Doordarshan, the national television channel. Yet, despite the official restrictions, the song's appeal grew more assertive as people from all walks of life embraced its unabashed honesty.
In the years since, "Choli Ke Peeche Kya Hai" has endured as a symbol of the changing face of Indian cinema, defying the constraints of conventional norms and pushing the boundaries of artistic expression. As one of the most memorable moments in the film, the song has stood the test of time, even amidst an ever-evolving landscape of electronic party anthems and glamorous dance numbers.
Today, YouTube comments offer a testament to the song's lasting impact. Individuals worldwide share their experiences of being punished or even suspended from school for singing controversial lyrics. Yet, these stories also underscore a sense of nostalgia and camaraderie among fans who, decades later, continue to find joy in this iconic and provocative track.
In the end, "Choli Ke Peeche Kya Hai" is a powerful reminder of the transformative power of cinema and the resilience of art in the face of censorship and social pressures. This unforgettable song will continue to inspire and entertain new generations of film enthusiasts as the years go by.