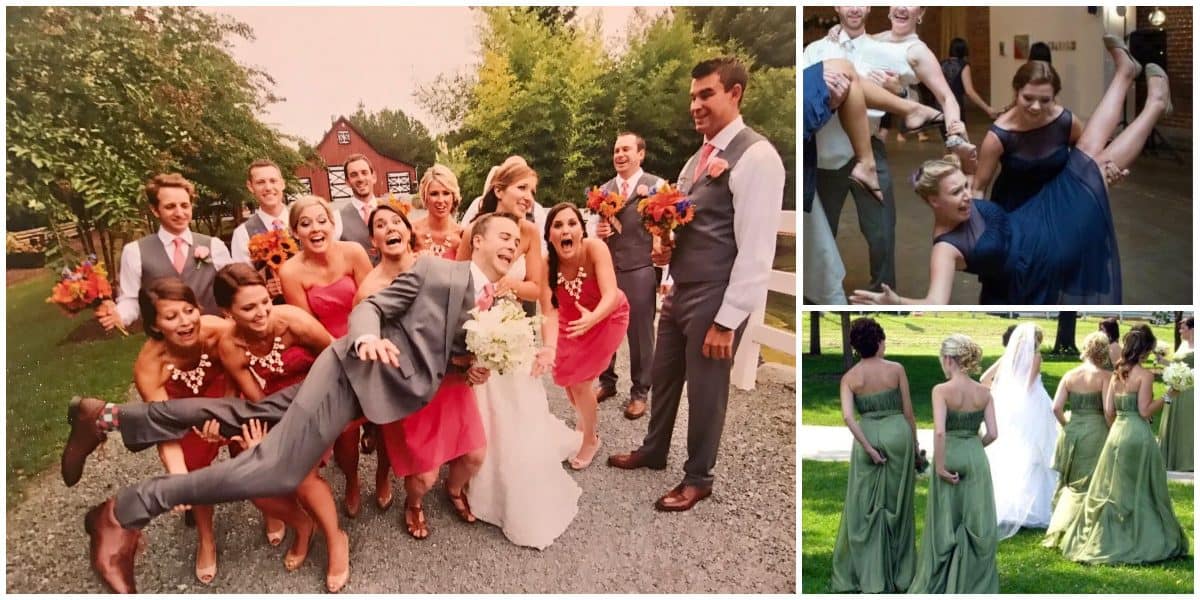 While many people think marriage is old-fashioned, most still dream of walking down the aisle in a beautiful white dress. However, most weddings also have humorous moments, both intentional and unintentional. Bridesmaids are often the star of these fun moments, and they deserve an article dedicated to them! If you're getting married and aren't sure what to expect, check out the article below to imagine how unexpected your wedding will turn out!
The bridesmaid's strange expression
Weddings are about taking great photos so we can forever keep that particular day's memories. Of course, some of these photos will look better than others — and some will look funnier. It's hard to tell what's going on in this bridesmaid's mind. Is she intentionally looking at the camera menacingly just for fun? Was she caught by the photographer unprepared? We don't know the answer, but she looks hilarious, nevertheless.